Solutions / Compliance / PCI Compliance
PCI Compliance
nGuard takes the complexity out of PCI compliance. We help our clients navigate the requirements and determine the most cost effective approach to reach their compliance goals.

Customized PCI services to fit your company's needs
Strategic PCI Assessment
Focused on establishing the PCI scope of your environment and identifying any gaps preventing your PCI compliance.
PCI Scope Analysis
Appropriate for Level 1-4 Merchants, as well as Service Providers.
Provides a streamlined analysis methodology to help clients identify and/or reduce their Cardholder Data Environment (CDE), thus reducing compliance requirements.
Reduces overall costs and speeds up compliance with PCI.
Performed by a Qualified Security Assessor (QSA).
PCI QSA Onsite Assessment
Required for Level 1 Merchants and Service Providers and appropriate for Level 2 Merchants.
Provides official annual onsite assessments by a Qualified Security Assessor (QSA).
Provides mandatory PCI/DSS deliverables from a QSA:

Report on Compliance (ROC)
Attestation of Compliance (AOC)
Compensating Controls Worksheet
Provides nGuard deliverable documentation and tools to accurately communicate findings and help to remediate them.
Suitable for both the PCI Readiness Audit and the formal PCI Audit in nGuard's PCI Compliance Methodology.
PCI Strategic Security Assessment
Appropriate for Level 2-4 Merchants or Level 2 Service Providers that do not require the more extensive QSA Onsite Assessment.
Provides an annual assessment by a Qualified Security Assessor (QSA) company.
Provides the following deliverables:

Mandatory PCI/DSS Self-Assessment Questionnaire (SAQ) accurately completed by a PCI QSA company.
nGuard deliverable documentation and remediation tools:
Tactical Assessment Services
PCI mandates tactical assessments to discover and exploit vulnerabilities in your Cardholder Data Environment (CDE). These tactical PCI assessments are sometimes called vulnerability assessments, penetration tests, or ethical hacking.
External Penetration Testing
Internal Penetration Testing
Vulnerability Management
Web Application Penetration Testing
API Penetration Testing
Console Auditing
Wireless LAN Penetration Testing
PCI Remediation
If your IT staff is 100% utilized, or possibly doesn't have all the needed skill sets to perform the remediation, nGuard can quickly help address your issues. In addition, you will be better prepared for future audits. Remediation activities customized for each client can include:
Patch Remediation
Policy & Procedure Development
Policy & Procedure Maintenance
Incident Response
Security Event Management as a Managed Service
Vulnerability Management
Windows Group Policy Remediation
Database Remediation
Perimeter Security Design Remediation
Wireless Security Design Remediation
Security Awareness Training
---
Managed Segmentation Validation
Segmentation is an essential control in limiting scope for PCI & other GRC compliance obligations. By conducting regular scans from business networks against your payment card data environments, nGuard helps your organization to ensure that segmentation is properly implemented and in-scope systems are minimized.
PCI Compliance for any environment setup
As a veteran PCI Assessor since 2008, nGuard is a Certified PCI Qualified Security Assessor (QSA) delivering assessments for well over a decade.
Merchant
Merchants that process, transmit and store credit card data in a cardholder data environment (CDE).
Service Provider
Service Providers that deliver services inside of their clients' CDE.
Hybrid Environments
Hybrid Environments that are both merchant and service provider
---
"nGuard has been a proven cybersecurity partner with us for over five years that understands our industry."

— Joe Warling, Randolph Electric Membership Corporation
"nGuard not only does a thorough pen test, their remediation recommendations and tracking tool was a big help in addressing issues."

— Allan Patek, Executive Director, Wisconsin Insurance Security Fund
"nGuard's expertise in cybersecurity, their professionalism and flexibility is the reason why we hire them year after year."

— Frank M. Furnari, Business Systems Developer, NJCRIB (New Jersey Compensation Rating & Inspection Bureau)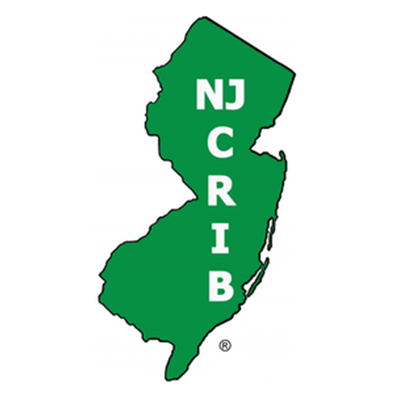 "The staff at nGuard are top-notch cybersecurity professionals. I find their knowledge, guidance, and expertise very helpful during our annual pen tests."

— David Schultheis, IT Manager, Nine Network of Public Media
"nGuard's cybersecurity and PCI expertise has been instrumental in helping us improve our cybersecurity posture."

— Mark Krawczyk, Director of Information Privacy, Purpose Financial
"We have trusted nGuard as our primary cybersecurity consultants for 20 years. Our continued choice of and reliance on nGuard year after year is a testament to the professionalism, expertise, and exemplary service that we continue to experience."

— Jeremy Noble, VP, Information Services, Atlantic Telephone Membership Corporation
"I have used several other large assessors in the past and I recommend nGuard above all others."

— Scotty Westbrook, IT Director, Sampson Bladen Oil Company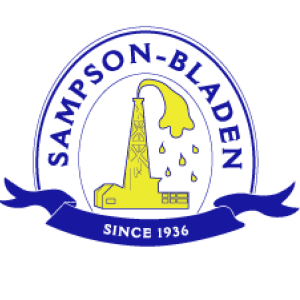 "Through our long-term partnership with nGuard, we gain valuable insight from their advanced cyber-security tests."

— Lynn Sturkie, Director of Technology Services, Lexington County
Speak to a security expert
Let us help you begin to reach your security goals today.