Solutions / MECC
Managed Event Collection
& Correlation
Advanced security event log collection, analysis and correlation to meet compliance requirements and lower your IT security management burden.

MECC Features
24x7x365 Analysis & Response
nGuard has point responsibility for 24×7 Monitoring & Event Analysis. However, access to the MECC Portal is provided to customers who want to perform their own security event analysis.
Proactive Log Analysis & Correlation
nGuard's managed security team performs both manual and automated daily log analysis that proactively detects suspicious activity in your environment.
Event Log Storage
Since security event data is sent to the onsite nGuard MECC appliance for analysis & correlation, the data is also retained for historical analysis. With security event logs stored in the hardened, protected MECC appliance, hackers can't erase or alter evidence to any of their activities that created a compromise. Additionally, your log data is backed up & archived, per the retention policy requirements. This protected storage of log data is a key capability that is very difficult for "in-house" security teams to deliver.
Best-in-Class Expertise
Even the best technology is insecure if not configured and constantly maintained by credentialed security experts. At nGuard, our managed security professionals come from a wide range of IT backgrounds and hold various security certifications including CISSP, GIAC Certified Incident Analyst (GCIA), Security+, and more.
Standardized Monthly Reporting
In-depth monthly reports provide key insight into what's happening in your environment. Easy to read charts and graphs provide a snapshot of malicious activity, as well as the proactive steps nGuard has taken to better protect you.
nGuard Client Portal Access
The nGuard Client Portal provides access to all event logs, monthly reports, and secure messages related to ongoing security events, and more.
How nGuard Provides Value
nGuard's Managed Event Collection & Correlation (MECC) Service provides both management of the security event management infrastructure and analysis of the data. This approach frees up your key IT security personnel to focus on strategic activities.
Frees Up IT Resources
nGuard's Managed Event Collection and Correlation solution puts the burden of properly managing your SIEM solution in the hands of our credentialed security experts.
Lowers IT Costs
nGuard's MECC solution helps drive your Total Cost of Ownership (TCO) lower by providing the expertise, the 24/7 coverage, and the best-in-class SIEM technology for a simple monthly operational expense.
Protects Your Data
Based on market leading SIEM technology and best practice security management processes, an nGuard MECC solution provides unsurpassed protection you can count on.
Protects Your Reputation
A managed SIEM solution dramatically increases your firm's security posture, helping you maintain the confidence of your customers and partners.
DIY Analysis
nGuard has point responsibility for 24×7 Monitoring & Event Analysis. However, access to our MECC Portal is provided to customers who want to perform their own security event analysis.
Options
nGuard provides complete coverage of all systems & devices within your enterprise.
Security Devices
Your company's firewalls, intrusion prevention systems, and antivirus management solutions contain critical log information. Used for forensics analysis and event correlation, deleting these logs to "cover their tracks" is a favored hacker technique. nGuard's MECC solution can collect and correlate most major security vendor logs.
Network Devices
Routers and switches provide key logging at network perimeters, remote sites, and across internal networks. Our MECC solution supports all market leading network devices, as well as many more obscure devices.
Key Servers
Servers are capable of providing the most detailed logging available. Login times, accessed directories, modified files, application errors, and suspicious events can all be captured for forensics analysis in the event of a security breach. As with security device logs, erasing these logs is a hacker's first priority when a system has been compromised. nGuard's MECC solution stores these logs offsite where hackers are unable to access them. All market leading operating systems are supported.
Laptops & Desktops
Protected or regulated information also lives on endpoint computers, be they laptops or desktops. In the event of a security breach, capturing key desktop events can provide an invaluable audit trail and essential forensic data.
---
"nGuard has been a proven cybersecurity partner with us for over five years that understands our industry."

— Joe Warling, Randolph Electric Membership Corporation
"nGuard not only does a thorough pen test, their remediation recommendations and tracking tool was a big help in addressing issues."

— Allan Patek, Executive Director, Wisconsin Insurance Security Fund
"nGuard's expertise in cybersecurity, their professionalism and flexibility is the reason why we hire them year after year."

— Frank M. Furnari, Business Systems Developer, NJCRIB (New Jersey Compensation Rating & Inspection Bureau)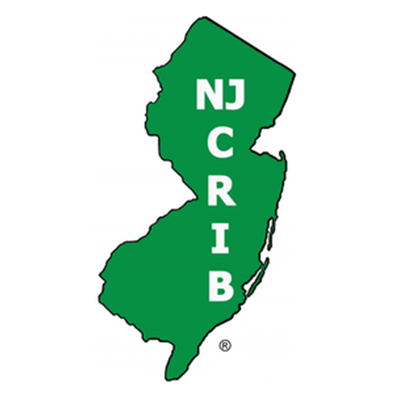 "The staff at nGuard are top-notch cybersecurity professionals. I find their knowledge, guidance, and expertise very helpful during our annual pen tests."

— David Schultheis, IT Manager, Nine Network of Public Media
"nGuard's cybersecurity and PCI expertise has been instrumental in helping us improve our cybersecurity posture."

— Mark Krawczyk, Director of Information Privacy, Purpose Financial
"We have trusted nGuard as our primary cybersecurity consultants for 20 years. Our continued choice of and reliance on nGuard year after year is a testament to the professionalism, expertise, and exemplary service that we continue to experience."

— Jeremy Noble, VP, Information Services, Atlantic Telephone Membership Corporation
"I have used several other large assessors in the past and I recommend nGuard above all others."

— Scotty Westbrook, IT Director, Sampson Bladen Oil Company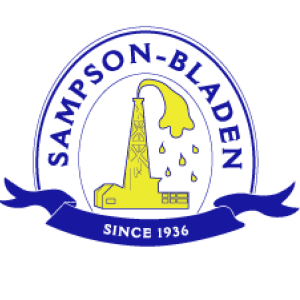 "Through our long-term partnership with nGuard, we gain valuable insight from their advanced cyber-security tests."

— Lynn Sturkie, Director of Technology Services, Lexington County
Speak to a security expert
Let us help you begin to reach your security goals today.